Never Too Many Totes | TOTE BAG | Hand Printed | Agnes Martin | Charcoal & Sky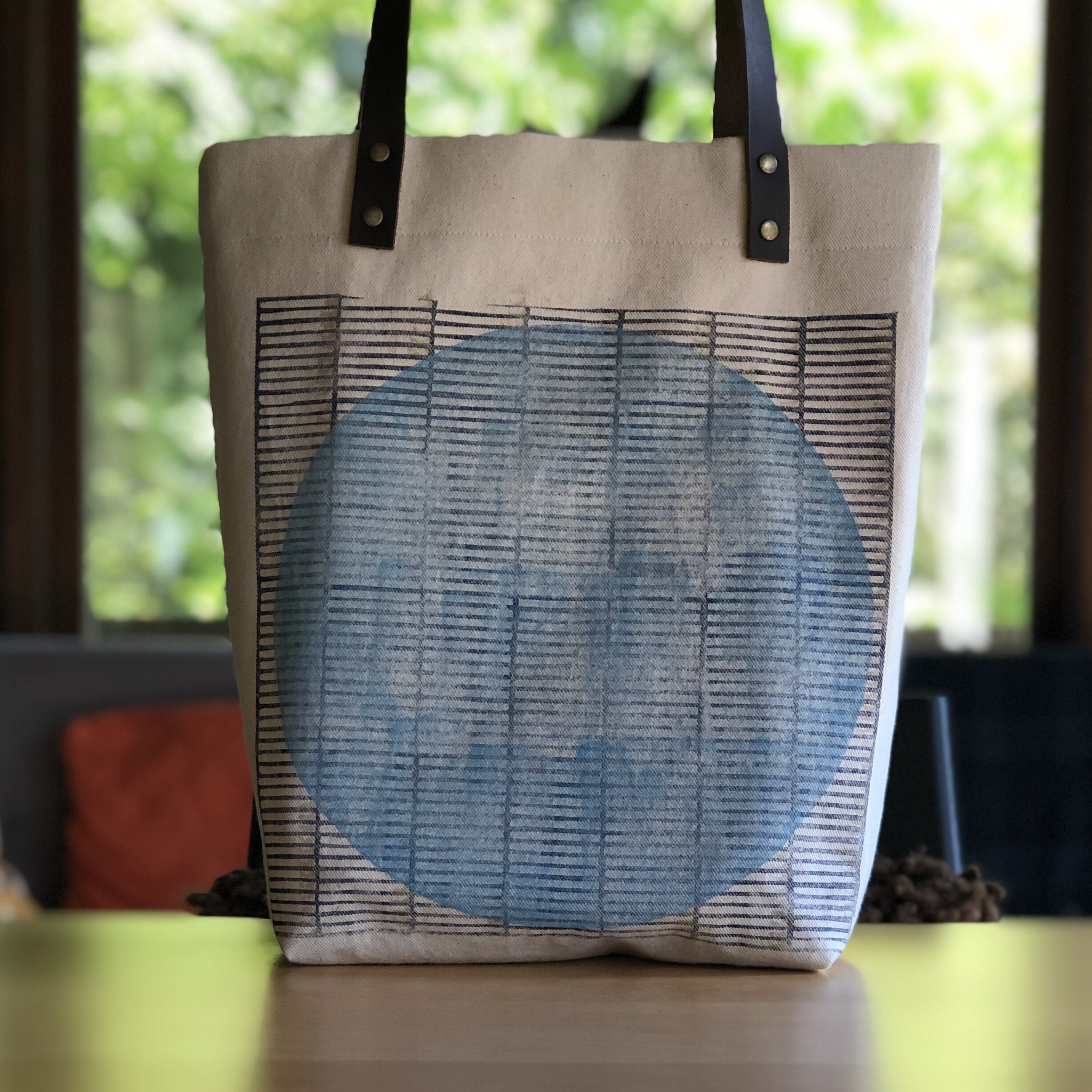 Never Too Many Totes | TOTE BAG | Hand Printed | Agnes Martin | Charcoal & Sky
This print was inspired by Agnes Martin, an American abstract expressionist painter, though many peg her as a minimalist. I couldn't decide what to call the print, and didn't want to be restricted with the colors I explore, so for now it is the Agnes Martin print.
You really can't have too many tote bags… perfect for organizing a hallway (library, gym, school, picnic) or a life, this colorful handprinted (BY ME!) fabric tote will brighten your day.
Made from all-cotton bull denim and lined with cotton canvas for sturdy durability, this tote features an internal pocket for your phone and beautiful, rugged, shoe leather straps riveted by hand.
Size 14.5" tall by 5" deep. Straps are 25" long - perfect for carrying on your shoulder.
Note on pricing: I price my totes to cover my materials, my time, and a little bit of overhead. I believe in local handcrafts, and I believe that people should be able to afford locally made goods. This means that I can't sell these totes wholesale for you to purchase at this price through a shop, which makes them unique!